Ad Memoriam
Mr. Paul Gallagher. A light in the dark times. A gentle, loving soul. A teacher, a scholar, a warrior man of God, a philosopher, a student, but most of all..., a friend. We would have wonderful conversations about the mysteries of life, the intricacies of martial arts - especially T'ai Chi Ch'uan, the role of the teacher in the art, the medicinal qualities of herbs - especially Chinese herbs!
Paul was so encouraging during the darkest moments of my illness. Walking right beside me (on a spiritual/emotional level) as I took one more step, made it through one more posture, and helped me focus on my accomplishments "in the moment". See, there was a time when I was able to physically accomplish any movements and forms presented to me, and then suddenly I found myself unable to do much of anything, Comparing my abilities and feelings to how I "used to feel".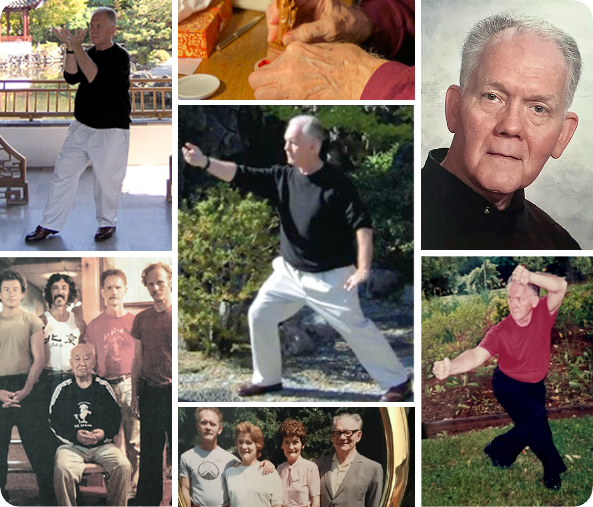 Classes & Private Lessons
Wilmington, DE
T'ai Chi classes are held every Wednesday at the Immanuel Church Highlands from 6:30pm - 8:30pm.
Newark, DE
T'ai Chi classes are held every Tuesday at the Newark Methodist Church from 7:00pm - 9:00pm.
Private Lessons
Simu Diane offers private lessons. Train with Simu one-on-one in person or virtually!